Tuesday September 26, 2023
Savvy Living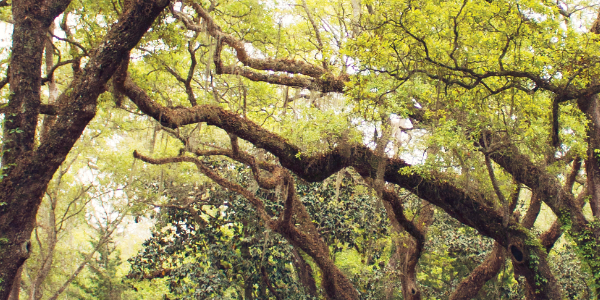 Tips for Being a Long-Distance Caregiver
What tips do you recommend for long-distance caregivers? I help take care of my 86-year-old parent who lives independently about 150 miles from me.

Providing care and support for an aging parent who lives far away can present a variety of challenges that can make the job difficult and stressful. Below are some tips and resources that may help.


Long-Distance Caregiving

There are a couple of options when it comes to monitoring and caring for an aging parent from afar. You can hire a professional to oversee your parent's needs, manage things yourself by building a support system, tapping into available resources, or utilizing technology devices that can help you keep an eye on your parent.

If your parent needs a lot of help, you should consider hiring a geriatric care manager. A geriatric care manager will give your parent a thorough assessment to identify their specific needs and will set up and care for them accordingly. Geriatric care managers can be a worthwhile expense, but it is typically between $100 and $250 per hour after an initial assessment of $150 to $750 and are not covered by Medicare. To find a geriatric care manager in your parent's area, search for a list of providers using your preferred online search engine or contact the nearest Area Agency on Aging by calling 800-677-1116.

Geriatric care managers can be a great option for those who require around the clock care. If, however, your parent only needs occasional help or if you cannot afford to use a care manager, here are some things you can do to help.

Create a care team: Put together a network of people (nearby friends, family, neighbors, clergy, etc.) who can check on your parent regularly and who you can call from time to time for occasional help. You can also put together a list of reliable services to call for household needs such as lawn care, handyman services, plumber, etc.

Tap local resources: Most communities offer a range of free or subsidized services that can help seniors with basic needs such as home delivered meals, transportation, senior companion services and more. Contact your nearby Area Aging Agency to find out what is available.

Use financial tools: If your parent needs help with financial chores, arrange direct deposit for income sources and set up automatic payments for utilities and other routine bills. You can also set up your parent's online banking service to allow you to be an authorized user, so you can pay bills and monitor your parent's account. If you need help, hire a daily money manager to help manage your parent's finances which may cost between $25 and $100 per hour.

Check essential documents: This is also a good time to make sure your parent has essential legal documents like: a will, a living will and health-care proxy, which allows you to make medical decisions on your parent's behalf if your parent becomes incapacitated and a durable power of attorney, which gives you similar legal authority for financial decisions, if needed.

If your parent does not have these documents prepared, now is the time to complete them. If they have been executed, make sure they are updated and know where they are located.

Hire in-home help: Depending on your parent's needs, you may need to hire a part-time home-care aide that can help with things like preparing meals, housekeeping or personal care. Costs can run anywhere from $12 up to $25 per hour. To find someone, search for home-care aide using your favorite online search engine.

Utilize technology: To help you keep track of your parent from afar, there are various technologies that can help. For example, there are medical alert systems, video camera monitors, wearable activity trackers, and electronic pill boxes that can notify you if your parent has taken their medications. There are also websites to help you coordinate your parent's care with members of your parent's care team.

For more tips, call the National Institute on Aging at 800-222-2225 and review their free booklet "Long-Distance Caregiving: Twenty Questions and Answers."

Published December 23, 2022
Previous Articles
Property Tax Assistance Programs
How to Buy Over-the-Counter Hearing Aids
How to Spot Signs of Peripheral Arterial Disease
How to Find a Daily Money Manager
Invest in Bible Translation
Millions around the world still need the Word of God in their own languages. You can change lives with your legacy!
CREATE YOUR GIVING