Saturday December 9, 2023
Finances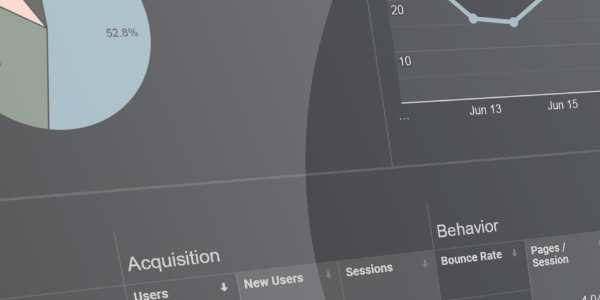 Tyson Posts Quarterly Earnings
Tyson Foods, Inc. (TSN) released its quarterly earnings report on Monday, February 6. The company missed analysts' revenue estimates, causing the food company's stock to drop nearly 5% following release of the report.

Tyson posted first quarter revenue of $13.26 billion. This is up 3% from $12.93 billion reported in the same quarter last year but missing the $13.52 billion in revenue that analysts expected.

"We executed our strategy in Q1, growing volume, improving staffing levels, investing in automation and building inventory to meet customer demand, all while maintaining a focus on liquidity and financial health," said Tyson Foods CEO, Donnie King. "We faced some challenges in the first quarter. Market dynamics and some operational inefficiencies impacted our profitability. We expect to improve our performance through the back half of fiscal 2023 and into the future, as we strive to execute with excellence and work to become best in class in our industry."

For the first quarter, the company posted net income of $316 million or $0.88 per adjusted share. This is a decrease from year-over-year net income of $1.12 billion or $3.07 per adjusted share.

The Arkansas-based food company includes brands such as Jimmy Dean, Hillshire Farm and Ball Park. The company experienced a volume increase in some segments: 2.9% in Beef, 2.5% in Chicken and 1.2% in Prepared Foods. Operating income, however, was down 82.6% in Beef, 112.8% in Pork and 50.7% in Chicken. Excess supply of beef, pork and chicken weakened overall demand and pushed prices lower. The company reported that its productivity program, launched in fiscal year 2022, is on track to save $1 billion in costs by fiscal year 2024. The program is estimated to have saved $700 million in fiscal year 2022, which offset inflationary market pressures. Tyson's full year outlook expects sales revenue of $55 to $57 billion.

Tyson Foods, Inc. (TSN) shares closed at $60.39, down 0.5% for the week.


Chipotle Serves Up Earnings

Chipotle Mexican Grill, Inc. (CMG) released its fourth quarter and full-year earnings report on Tuesday, February 7. The fast-casual chain restaurant served a miss on fourth quarter earnings and its stock fell almost 5% following the report's release.

Chipotle reported net revenue for the quarter of $2.18 billion, up 11.2% from $1.96 billion reported at this time last year and below Wall Street's expectations of $2.23 billion. For the full year, revenue came in at $8.6 billion, a 14.7% increase from $7.5 billion one year ago.

"We delivered strong growth in 2022, expanding average unit volumes and restaurant level margin, while opening the highest number of new restaurants in six years, despite facing a challenging and fluid macro environment," said Chipotle CEO, Brian Niccol. "Our continued focus on recruiting and retaining the best people, delivering Chipotle's operational standards with delicious food prepared fresh daily uniquely positions Chipotle to successfully expand to 7,000 restaurants over the long term."

The company reported net income of $223.7 million or $8.02 per share. This is an improvement from $133.5 million or $4.69 per share in the same quarter last year. For the full year, the company's net income was $899.1 million.

The California-based company's comparable restaurant sales increased 5.6% for the quarter. In-store sales increased 17.5% for the quarter. Digital sales made up 37.4% of food and beverage revenues. The company opened 100 new restaurants in the quarter with 90 of the new stores including the chain's mobile-order drive-through lanes called Chipotlanes, which have helped drive sales. Chipotle expects to hire 15,000 workers to prepare for its upcoming busy "burrito" season.

Chipotle Mexican Grill, Inc. (CMG) shares ended the week at $1,583.89, down 6.3% for the week.


Disney Reports Earnings

The Walt Disney Company (DIS) reported its quarterly earnings on Wednesday, February 8. The company's stock rose 6% in after-market trading following the release of the report.

Revenue for the first quarter was $23.5 billion. This was up 8% from $21.8 billion in revenue last year at this time and was ahead of analysts' expected quarterly revenue of $23.4 billion.

"After a solid first quarter, we are embarking on a significant transformation, one that will maximize the potential of our world-class creative teams and our unparalleled brands and franchises," said Disney CEO, Robert Iger. "We believe the work we are doing to reshape our company around creativity, while reducing expenses, will lead to sustained growth and profitability for our streaming business, better position us to weather future disruption and global economic challenges, and deliver value for our shareholders."

Disney reported quarterly net income of $1.36 billion or $0.70 per adjusted share. Last year at this time, the company reported net income of $1.10 billion or $0.63 per adjusted share.

The company's Parks, Experiences and Products segment had revenue of $8.7 billion, a 21% increase from the prior year. Disney saw higher guest volumes due to increased passenger cruise days, park attendance and occupied rooms. Domestic and International revenue segments were both up 27% from the prior year, reaching $6.0 billion and $1.1 billion, respectively. Disney's streaming services, which include Disney+, ESPN+ and Hulu, had losses of $1.1 billion for the quarter compared to a loss of $593 million during the same quarter last year.

The Walt Disney Company (DIS) shares ended the week at $108.06, down 1.9% for the week.

The Dow started the week at 33,874 and closed at 33,869 on 2/10. The S&P 500 started the week at 4,120 and closed at 4,090. The NASDAQ started the week at 11,904 and closed at 11,718.12.
Treasury Yields Increase
Yields on U.S. Treasuries rose earlier in the week following the release last week of the latest jobs report and unemployment numbers. Yields rose on Friday as markets reacted to slightly increased unemployment numbers.

On Friday, the University of Michigan's consumer sentiment index was released. The preliminary index for February is 66.4, up from 64.9 in January. This exceeds analysts' expectations of 65.

"As long as consumers still believe that their incomes are going to remain strong, I think that will continue to lift consumer sentiment and their willingness to spend," said Director of University of Michigan's Surveys of Consumers, Joanna Hsu.

The benchmark 10-year Treasury note yield opened the week of February 6 at 3.52% and traded as high as 3.69% on Tuesday. The 30-year Treasury bond opened the week at 3.62% and traded as high as 3.75% on Thursday.

On Thursday, the U.S. Department of Labor reported that initial claims for unemployment increased 13,000 to 196,000 for the week ending February 4. Continuing unemployment claims increased 38,000, reaching 1.69 million.

"We would be crying wolf if we said we thought there was a recession signal in the weekly unemployment claims data this week," said Chief Economist at FWDBONDS in New York, Christopher Rupkey. "Recession is not around the corner with layoffs this low, and the downturn, if it is coming at all, is months away."

The 10-year Treasury note yield finished the week of 2/10 at 3.74%, while the 30-year Treasury note yield finished the week at 3.83%.
Mortgage Rates Move Higher
Freddie Mac released its latest Primary Mortgage Market Survey on Thursday, February 9. Mortgage rates moved higher after four straight weeks of decline.

This week, the 30-year fixed rate mortgage averaged 6.12%, up from last week's average of 6.09%. Last year at this time, the 30-year fixed rate mortgage averaged 3.69%.

The 15-year fixed rate mortgage averaged 5.25% this week, up from 5.14% last week. During the same week last year, the 15-year fixed rate mortgage averaged 2.93%.

"Following an interest rate hike from the Federal Reserve and a surprisingly strong jobs report, mortgage rates increased slightly this week," said Freddie Mac's Chief Economist, Sam Khater. "The 30-year fixed-rate continues to hover close to six percent, and interested homebuyers are easing their way back to the market just in time for the spring homebuying season."

Based on published national averages, the savings rate was 0.33% as of 1/17. The one-year CD averaged 1.28%.

Editor's Note: The publicly available financial information is offered as a helpful and informative service to our friends. This article is not an endorsement of any company, product or service.
Published February 10, 2023
Previous Articles
General Motors Releases Earnings
United Airlines Reports Earnings
WD-40 Announces Earnings Report
Invest in Bible Translation
Millions around the world still need the Word of God in their own languages. You can change lives with your legacy!
CREATE YOUR GIVING